hours: Mon-Fri: 8am – 7pm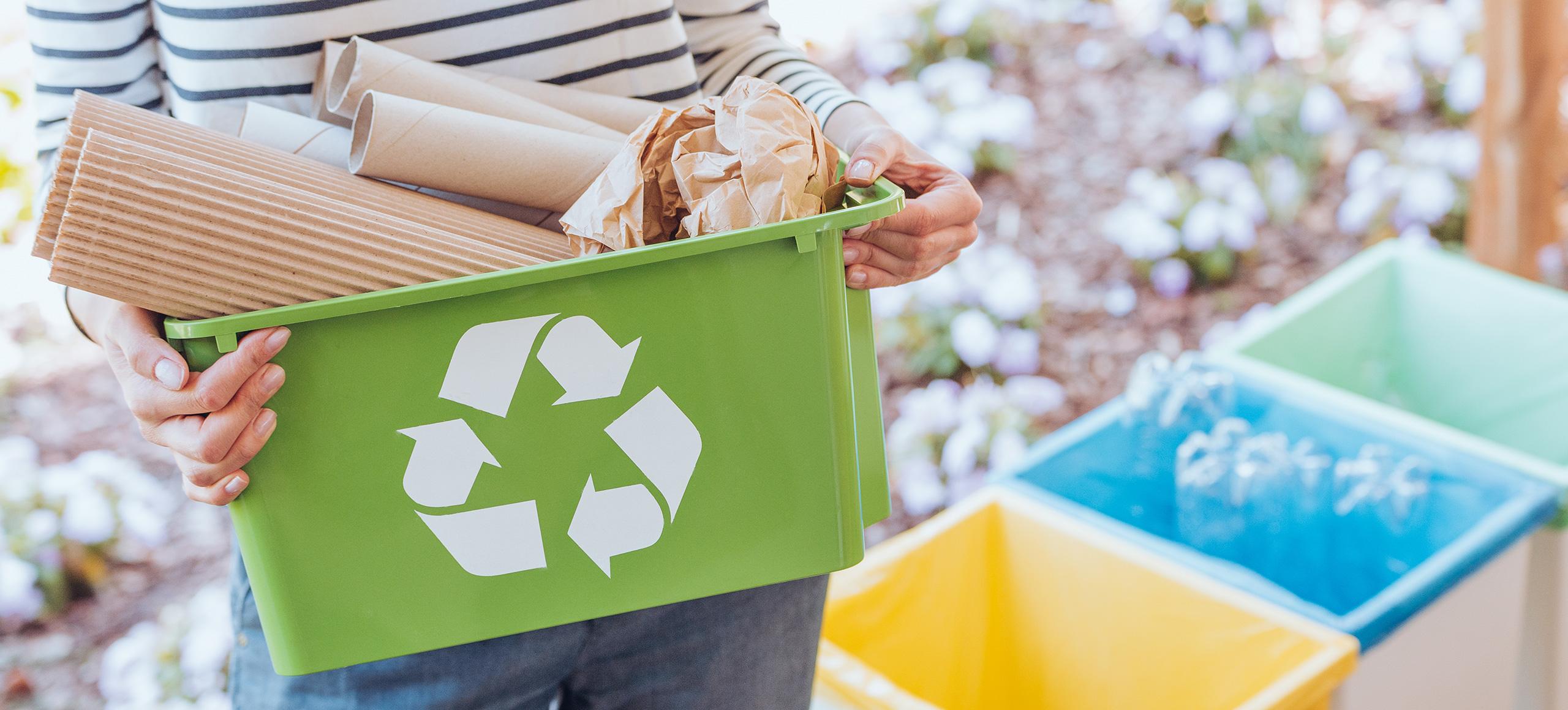 Paper Recycling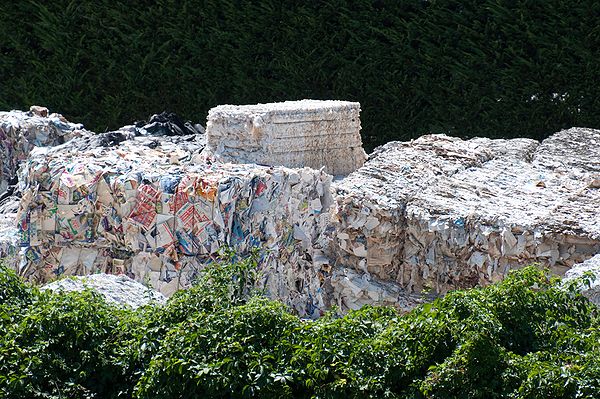 The recycling of paper is the process by which waste paper is turned into new paper products. It has a number of important benefits: It saves waste paper from occupying homes of people and producing methane as it breaks down. Because paper fibre contains carbon (originally absorbed by the tree from which it was produced), recycling keeps the carbon locked up for longer and out of the atmosphere. Around two-thirds of all paper products in the US are now recovered and recycled, although it does not all become new paper. After repeated processing the fibres become too short for the production of new paper, which is why virgin fibre (from sustainably farmed trees) is frequently added to the pulp recipe.
There are three categories of paper that can be used as feedstocks for making recycled paper: mill broke, pre-consumer waste, and post-consumer waste. Mill broke is paper trimmings and other paper scrap from the manufacture of paper, and is recycled in a paper mill. Pre-consumer waste is a material which left the paper mill but was discarded before it was ready for consumer use. Post-consumer waste is material discarded after consumer use, such as old corrugated containers (OCC), old magazines, and newspapers. Paper suitable for recycling is called "scrap paper", often used to produce moulded pulp packaging. The industrial process of removing printing ink from paper fibres of recycled paper to make deinked pulp is called deinking, an invention of the German jurist Justus Claproth.

Plastic Recycling
Plastic recycling is the processing of plastic waste into other products. Recycling can reduce dependence on landfill, conserve resources and protect the environment from plastic pollution and greenhouse gas emissions. Recycling rates lag those of other recoverable materials, such as aluminium, glass and paper. Through 2015, the world produced some 6.3 billion tonnes of plastic waste, only 9% of which has been recycled, and only ~1% has been recycled more than once. Additionally, 12% was incinerated and the remaining 79% sent to landfill or to the environment including the ocean.
Almost all plastic is not biodegradable and absent recyling, spreads across the environment where it can cause harm. For example, as of 2015 approximately 8 million tons of waste plastic enter the oceans annually, damaging the ecosystem and forming ocean garbage patches.
Plastic recycling is low in the waste hierarchy. It has been advocated since the early 1970s, but due to economic and technical challenges, did not impact plastic waste to any significant extent until the late 1980s. The plastics industry has been criticised for lobbying for expansion of recycling programs, even while research showed that most plastic could not be economically recycled.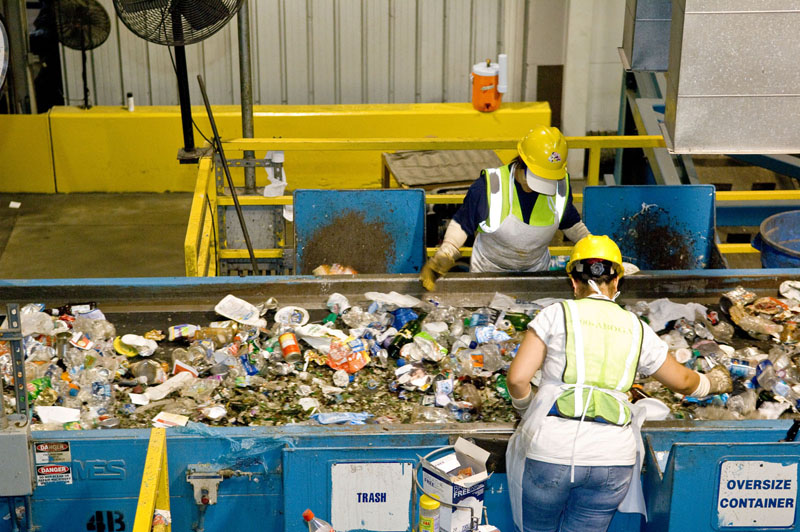 Metal Recycling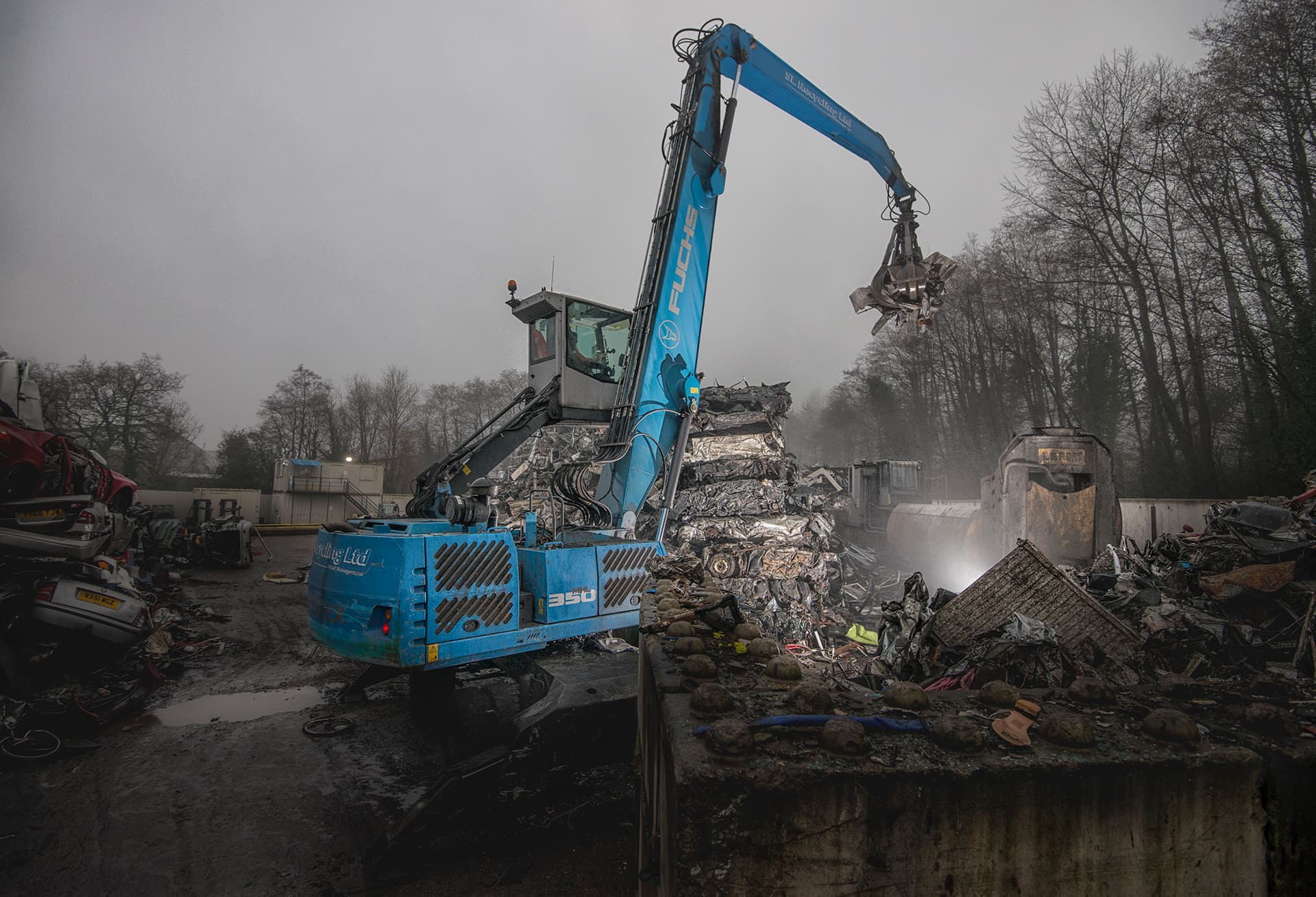 Metal recycling is simply the process of taking waste metal, processing it and creating new metal material. This recycled metal can be used to make metal products which can then be recycled once used or not needed.
The two main types of metal are ferrous (containing notable amounts of iron) and non-ferrous, both of which can be recycled. Ferrous metals, steel and iron, are commonly recycled; in fact, at SL Recycling we handle 25 thousand tonnes of ferrous metal each year! Non-ferrous metals include aluminium, brass, titanium and copper, amongst others. Recycled metals come from a variety of sources such as end-of-life vehicles, demolition waste, catalytic converters and more. At our Waste Transfer Station, we accept scrap metal from a range of customers from small scale local businesses to nationwide companies.
The process of recycling metal is relatively simple, facilitated by companies such as SL Recycling, who aid collection, sorting and transport. Waste metal is either tipped at a recycling centre or collected from customers and brought to a Waste Transfer Station to be sorted and separated from other waste. In order to seperate different metal types, various methods and machinery are used, for example magnets attract ferrous metals due to magnetic properties. Once separated, the metal is transported to a specialised recycling centre where it will be processed. The waste metal is manufactured into new metal material, often through melting it down.

White Foam Recycling
Spain is the second largest producer of cork in the world and has a quarter of the world in cork oaks. Therefore, having the habit of recycle white cork It can be a great way to support this industry and improve our environment. Cork is in danger because it is often replaced by synthetic materials. When cork oaks are not economically useful they are in danger and can be a threat.
Almost all plastic is not biodegradable and absent recyling, spreads across the environment where it can cause harm. For example, as of 2015 approximately 8 million tons of waste plastic enter the oceans annually, damaging the ecosystem and forming ocean garbage patches.
As stated by Ecoembes (Spain's packaging recycling management system), consumers should store products made with natural cork in organic packaging, brown packaging, so as not to hinder packaging recycling, but they guarantee that they receive very few cork stoppers. The recycling company is then responsible for managing it and sending it to a controlled landfill or some energy recovery system.
Recycling unused cork has both environmental and economic benefits. It assumes resource conservation, conversion or transportation. In addition, when natural cork can be recycled or even used, in addition to the advantages already mentioned, the industry will also generate green jobs. Although it is still impossible to recycle used natural cork stoppers, we offer you several ideas to reuse cork stoppers, one of the most used products from this material are cork stoppers.